Capris Swivel Gliders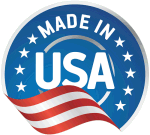 With over 150 different frame styles and hundreds of fabrics in stock to choose from, the combinations are endless.  Capris offers one of the largest assortments of unique styles to choose from.
Wood Base Upholstery
Chairs, Accent Chairs, Swivel Gliders
Recliner

When it comes to Sunbrella® Capris is years ahead of the competition.  We have been using Sunbrella® for a long time and know how to do it right.

Capris stocks more Sunbrella® for indoor use than any other manufacturer in the industry, many of which are exclusively for Capris.

Sunbrella® is a great story! With unmatched cleanability your customer can enjoy their upholstery without the worry of stains.  Sunbrella® is 100% solution died acrylic.  It will not fade and can be cleaned with straight bleach.  No more telling kids not to eat on the sofa.  You can have those dinner parties and socials that you always wanted without the fear of unremovable stains.  Red wine, ketchup? With Sunbrella® there is no problem.