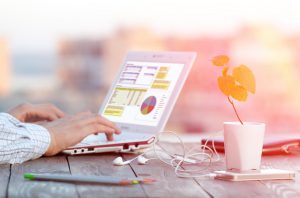 We offer interest free financing. If you would like more information about financing, please Contact Us.
Search Our Catalog and Showroom
Visit Us On Facebook
How to clean vinyl wicker furniture. It has come to my attention recently that not everyone is aware of how to care for and maintain their all weather vinyl wicker outdoor furniture. So, I have decided that every now and then I will post an "how to" on products. Your vinyl wicker frames should be cleaned regularly. Regularly can be once a year, every 2 years or every 6 months. This will vary due to your location. This can be done by vacuuming the frames or scrubbing the frames using a soft brush with a mixture of mild soap and a clean water solution such as distilled water. Rinse thoroughly and dry completely. If your vinyl furniture is in an area that gets a lot of sun, using a vinyl protectant, such as 303 Vinyl Protectant, once a year is recommended. This protectant will prevent fading or cracking, repel dust, lint & staining and restore color and luster. For your Sunbrella fabrics or other 100% solution dyed acrylic fabrics vacuum or shake dirt off when necessary. These fabrics are also bleach cleanable if you have a mildew issue. Make a solution of 2 parts distilled water to 1 part liquid bleach. Spray on the effected area. Let sit 15-30 minutes, rinse completely and stand vertically in the shade to dry. Like I mentioned, frequency will vary on locations. Outdoor areas that face the east get the morning sun to help dry things off more quickly, west has to wait for the afternoon sun so moisture sits longer, south gets a good amount of light all day but lots more sun in the winter and the north is mostly shady with better sun light during the summer months. Also, some areas are high in pollen certain times of the year which requires extra cleaning. Be aware of your location and take care of your furniture accordingly. I hope this information is helpful.
What NOT to do...DO NOT USE SOLVENTS, AEROSOL CARBON TETRACHLORIDE, SCOURING AGENTS, JANITORIAL CLEANERS, GASOLINE, METAL BRUSHES OR HARD PLASTIC BRUSHES TO CLEAN YOUR WICKER. THESE SOLUTIONS/UTENSILS WILL BREAK THE INTEGRITY OF THE WICKER DOWN AND POSSIBLY CAUSE IT TO BECOME STICKY.
DO NOT USE A PRESSURE WASHER TO CLEAN YOUR VINYL WICKER FURNITURE. IT WILL VOID MOST FACTORY WARRANTIES. ...