Adagio Water Features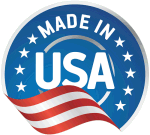 Bring the soothing sounds of falling water into your home or business with an indoor water fountain. An elegant waterfall placed in an entryway, den, lounge or above a receptionist desk provides a welcoming and peaceful atmosphere. These self-contained wall fountains are offered in a variety of surfaces and finishes enabling you to match any décor.
Since 2001 Adagio Water Features has proudly produced high quality, handcrafted American-made water fountains to bring peace and tranquility into thousands of homes and businesses. Whether it is an indoor wall-mounted water feature or an outdoor free standing waterfall, be assured that every portion of the production process is done with the utmost care and concern. Our unsurpassed quality, professionalism and customer service is a result of our passion for Water Fountains. We are not satisfied until the customer is satisfied.