The Naples 54″ Round Fire Pit Table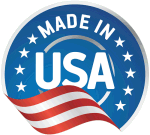 Top available in 4 colors of 3cm granite, polished or rockface edge, black-bronze or white aluminum base, 21″ or 24″ high, and 10 reflective glass colors to choose from.
Full granite table top, marine grade aluminum alloy base enclosure, 9 stage powder coat finish, stainless steel adjustable leveling feet, 304 stainless steel burner components, and 12″ penta burner, and easy access door panel. NG Conversion kit available upon request. Made in America.
The Naples is a beautiful piece designed to provide luxury and comfort. It has enough space to accommodate 6-10 people and will quickly become the heart of your home.
Many optional compatible accessories available.