Metal Dinettes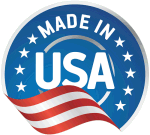 Lisa Furniture is a manufacturer of a significant variety of top quality indoor metal bar stools and dinette sets for the home, gaming and hospitality industries. Our barstools and pub tables are found in sports bars, billiard halls and restaurants. Our metal counter stools, dinette and bistro sets are contemporary, decorative and practical in family kitchens as well as restaurants and other commercial industries.
As a family owned and operated company founded in 1983, Lisa Furniture Corp. offers top of the line bar stools, metal kitchen dinette sets and counter swivel stools, bistro sets, pub tables and billiard barstools. You are important to us and we strive to maintain our great customer service and competitive prices. Our products are all Made in the USA.
Browse our site and see our complete line of sports bar and kitchen counter stools, dinette sets, tables and barstools. They are available in a wide selection of metal finishes, vinyls and fabrics. Our bar stools heights are 24 & 30 inches. Metal dinette tables are a standard 30 inches high and pub tables come in 36 & 42 inches high. Table glass sizes are 36 & 42 inches round and we also carry 36×60 & 42×72 rectangular tops. All dinette and pub table tops are clear glass.